Discover more from a sorcerer's notebook
Esoteric advice from a fool who can't leave well enough alone.
Over 1,000 subscribers
Live From #PDX Part 5.1
An invitation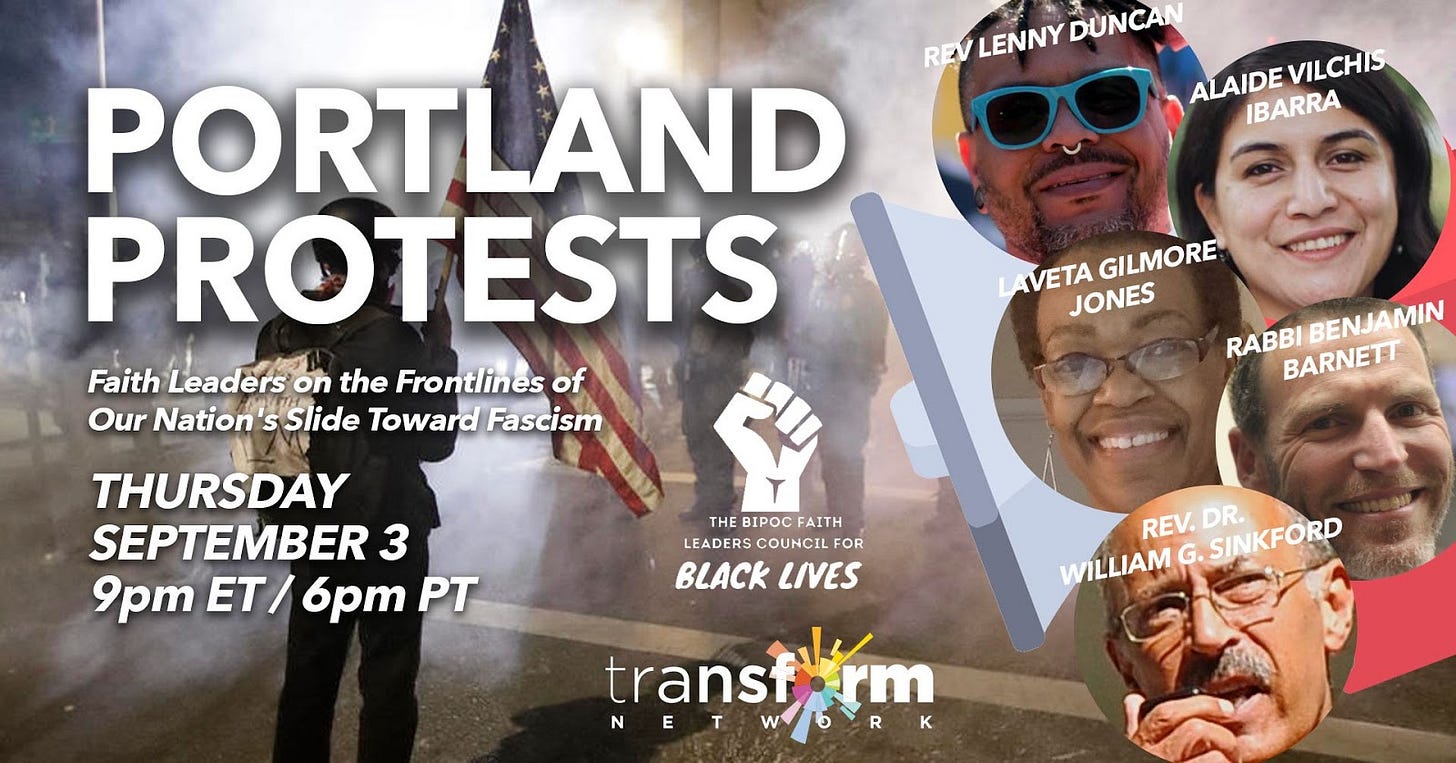 ( First post was accidently behind the pay wall I never put up. So I am resending. Sorry supporters!!)
Greetings Beloved. I know some of you have been waiting for my next update from the #PDX protest. 
I want to say first, you should read the statement that is the collective voice of the BIPOC Faith Leaders for #BlackLives already posted here.
But instead of just my words. My witness. I want to invite you this Thursday night to hear the collective voice of key members of the BIPOC Faith Leaders Council for #BlackLives. We are gathering with our comrades in the Transform Network for a Facebook live event on their page. You can find it here. https://www.facebook.com/transformnetwork
 I will also attempt to get a recording posted here soon. 
If you have been watching what's happening in Portland and you need language to share with your community. Come.
If you are fed up. Know what we are up against. Want firsthand tactical and organizational experience. Yobausta! Come.
If you want to hear from Black and brown leaders of faith on the ground. Come. 
If you want a bit of hope for the oncoming storm. Come.
As always #BlackLivesMatter and you can die mad about it. I am honored by this community's support of my work. If you want to see how this community is supported click here.
Written in Love and Liberation,
Rev. Lenny Duncan he/him + 
PS. I have started a third book!! More to come.