Discover more from a sorcerer's notebook
Esoteric advice from a fool who can't leave well enough alone.
Over 1,000 subscribers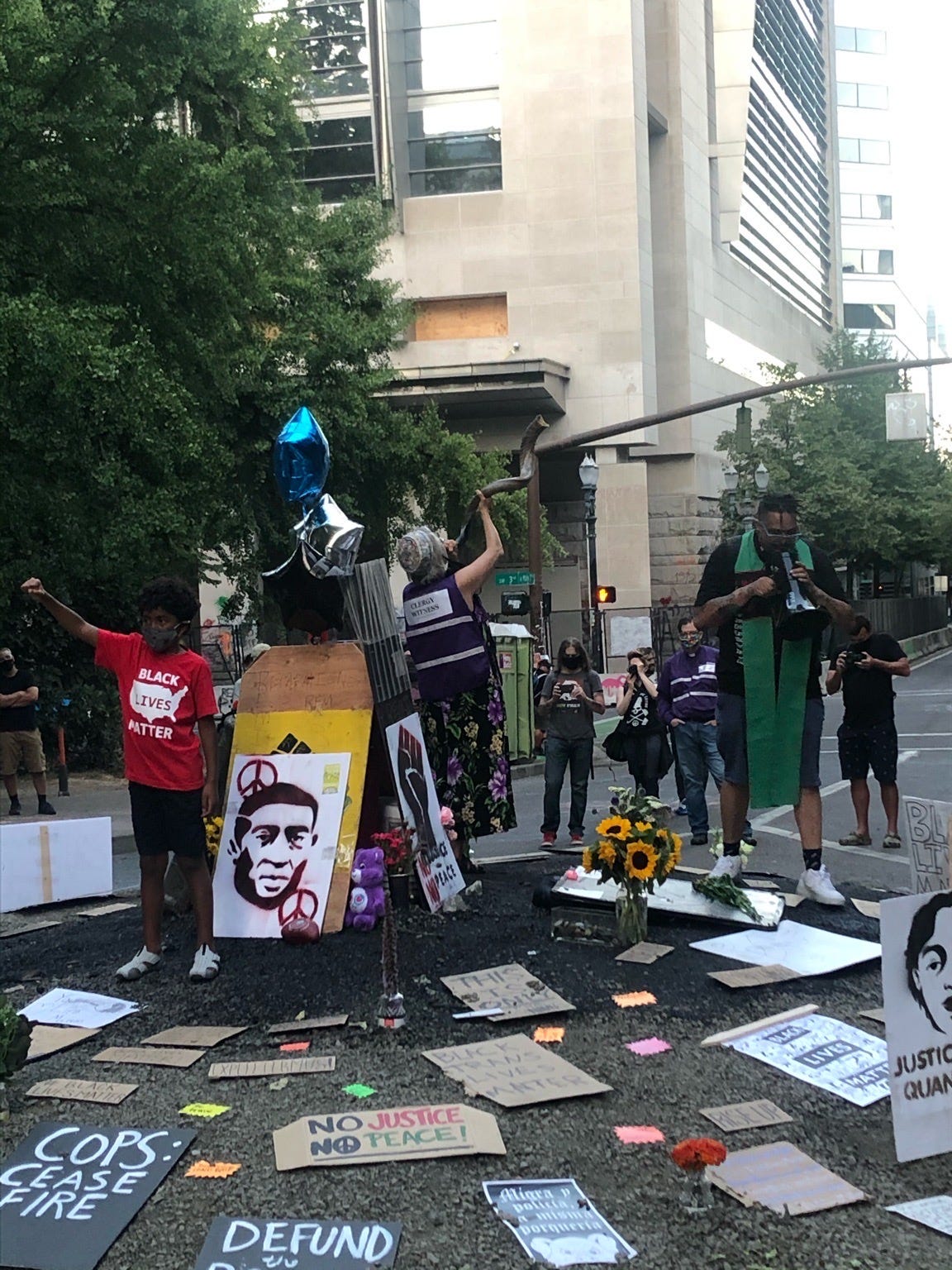 I wanted to take a break from the updates from PDX for a day and do something different. Lets be entirely honest with one another. You are probably surveying the world, and are confused and baffled. I know I am. Many of you are in religious settings and you are staring at the demon white supremacy square in the eye. Some of you this started the moment George Floyd called out for his Momma.
God is George's Momma too.
The dying prayers of the oppressed can move nations, change hearts, offer sight, and at the end of the day shift us. Shift whole world and nations of peoples.
Is there a more pure prayer then "Momma" ?
As the people of God I have to believe that same God is mobilizing you each in your own way to the great task of this generation.
Dismantling white supremacy and our collective liberation, which is God's salvation made incarnate.
If this is your first time stepping onto the battlefield for the soul of this weary land, welcome.
So for the next 24 hours in the comments I will answer any questions I can, or recommend resources, around this great undertaking, with hopes Jesus meets us there.

*also still no copy editor schedule set up. Mostly my fault not the person I'm working with. I'm used to the speed of Twitter interactions. So the emails are wonky and honestly grammatical nightmares. But I have been busy. Speaking main stage at the Moth tonight :)